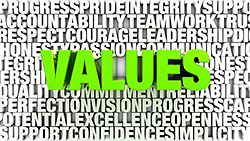 Pharmacell culture and values are the guiding principles that direct our decision making and the performance of our daily work that our patients, customers, shareholders and employees can expect from us.
At Pharmacell, we live by certain core values that define who we are and represent what we stand for.
Care
We care about patients, customers and people.
Integrity
We act with integrity and ensure flawless quality in all we do.
Passion for performance
Our Patients deserve our best. We are passionate about what we do and strive for continuous improvement in our performance.
Quality
We are committed to quality in everything we do. All our business practices and process are designed to achieve excellence in quality along the entire value chain.