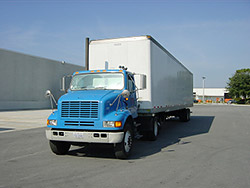 Distribution Marketing Partnership where the parties are typically working together in a greater capacity and are more integrated in their efforts beyond the transaction..
Leveraging co-marketing opportunities across select marketing vehicles in an effort to increase sales transction.
Making unique or compelling offers available to customers as an added value proposition to support and supplement their core offering.
Leveraging complimentary brand assets and core competencies to bring an aspect of innovation to an existing business that has the target customers that you are after.
Developing new products and planning for product launches together and leveraging input from each other from concept to execution.
Analyzing customer data together and looking for new opportunities to meet wants and needs.
Servicing your customers more effectively by leveraging any insights you might have gained together.