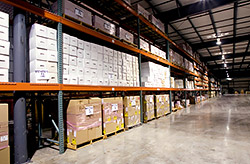 Pharmacell is looking for partners where with mutual coordination of resources, commercialization and ideas can strengthen and grow together. Bringing innovative and creative ideas to the market and in to the lives of our customers, is what we aim for, and willing to work thoroughly to achieving it.
This is the destination to go for current and prospective suppliers and agencies to acquire information on:
API s suppliers
Inactive pharmaceutical ingredients
Primary packing materials
Secondary packing materials
For prospective suppliers
If you are interested in becoming a valued supplier to Pharmacell, please click here to provide us with relevant information about your company's products and services.
Please have a look at our global sourcing principles to learn more about how Pharmacell conducts business with its suppliers.